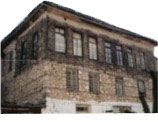 The old houses in the village were built with no street plan at all. They were usually two or three storeyed, high-ceilinged, convenient and after all built in such a technique to make everyday life and agricultural works in big families, convenient.
The architecture
- Staves (lighting of a fire)
- Ash Monday
- St. George's festival
Customs Tradition


Thousands of birds, both rare and protege, riverside forests, water-lilies in a large area, fish variety and fantastic panoramic view from the mountains of Beles and Krousia give it a characteristic tone.

---

Mount Lailias is an eastern extension of the mountain between the rivers Strimon and Nestos, that was called Orvilos in ancient times. T

.

Litsas,

in his unique style, takes photos of the nature

.

---

The cave is about 50 klmsS.E. of Serres , 25 KlmsS.W. of Drama and 6 klmsS.E. of the so called municipality, at "Petroto".
Photos from the Greek mission in Camerun , with the missionary sister Thecla among them.


Preparing web site

Break in the schoolyard

28/10/2007

"Mobile" library

A photo exhibition

Our students make "staves"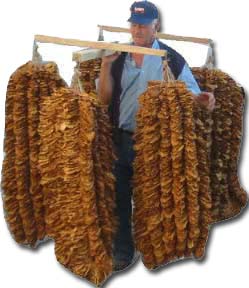 St. George's festival

Processiny of tobacco crops

Making "raki"

C

a

r

pet

-making school

Old people

"Staves" - lighting of fires
The dovecotes of our students ( Savvas Kostas, Vasiliou Panagiotis and Gizis Thomas).
Dovecotes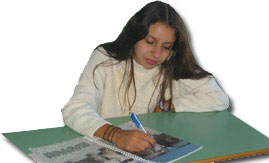 Our student,

Tasoula, draws sketches and holy icons.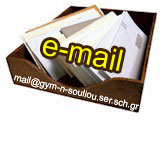 The history of Neo Souli
Mr. John Mademlis a professor and member of the flying-club in Serres, flies in his plane – Savannah- over the whole prefecture of Serres and takes photos of very high analysis which he gave to our web site
Photos from the 1st meeting of the 17th Pan-hellenic hang –gliding championship for long distances , on mount Menikion in Serres.

Photos
Photos of the old houses of Neo Souli

Photos
| | |
| --- | --- |
| | Learn about the hero of Serres and the General of the Macedonian Army in the revolution of 1821. |

Biography